Breaking news: Anklets are having a moment again. The underrated accessory, which was worn in constant rotation during the '90s into the early 2000s, is back again (though it never really left). After celebrities like Bella Hadid and Lori Harvey were spotting wearing anklets, the likelihood of seeing them more throughout the summer is as high as the temperatures outside.
As an avid anklet-wearer for years, with a vast collection to prove it, it's pretty cool to see the rest of the world realizing that anklets are an easy but elegant summer accessory. I find they look nice on my skin and just make me feel fancy.
If you've started to venture into the world of ankle jewelry, you've probably noticed that the options are vast. Thanks to the current popularity of barely-there jewelry, there are plenty of dainty anklets to be had, but there's nothing wrong with going outside the box and dressing your foot in bolder, more eye-catching bling and starting a trend of maximalist anklets.
Summertime is the best time to start wearing anklets, too. It's hot outside, meaning we're wearing shorts, dresses, jumpsuits and skirts, the perfect clothing items to show off our shiny leg jewelry and tans.
Being the generous, self-proclaimed anklet expert that I am, I rounded up 13 options to get you started on your new accessory kick. And because inflation is a thing, these choices include options at various price points so you don't have to break the bank to look good. Check them out below.
HuffPost may receive a share from purchases made via links on this page. Every item is independently selected by the HuffPost Shopping team. Prices and availability are subject to change.
A simple gold anklet
This dainty gold-plated anklet is lead- and nickel-free. It measures 8.5 inches around, with a 2-inch extender. It even comes in a cute gift box (hint, hint, early Christmas shoppers).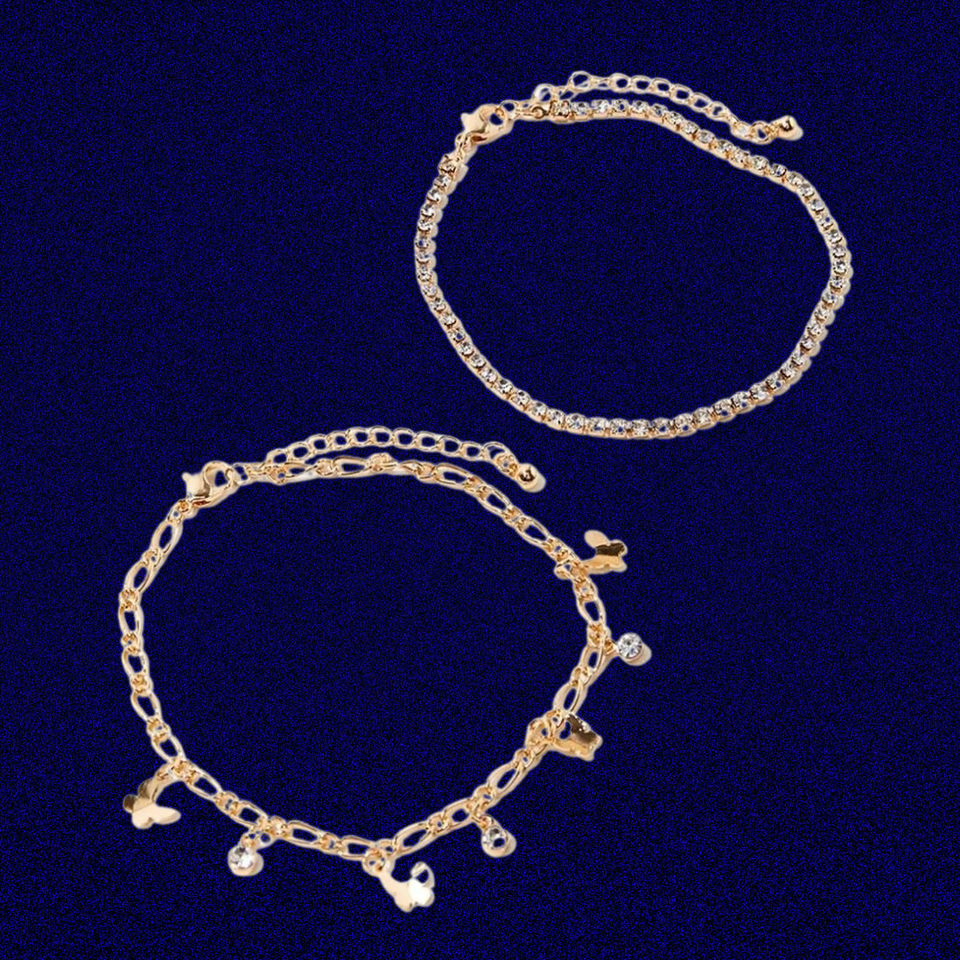 A butterfly charm anklet set
Butterfly lovers, this one's for you. Accessorize your ankle with this set of two anklets: one featuring butterfly charms and one with sparkly rhinestones. Both measure 8 inches.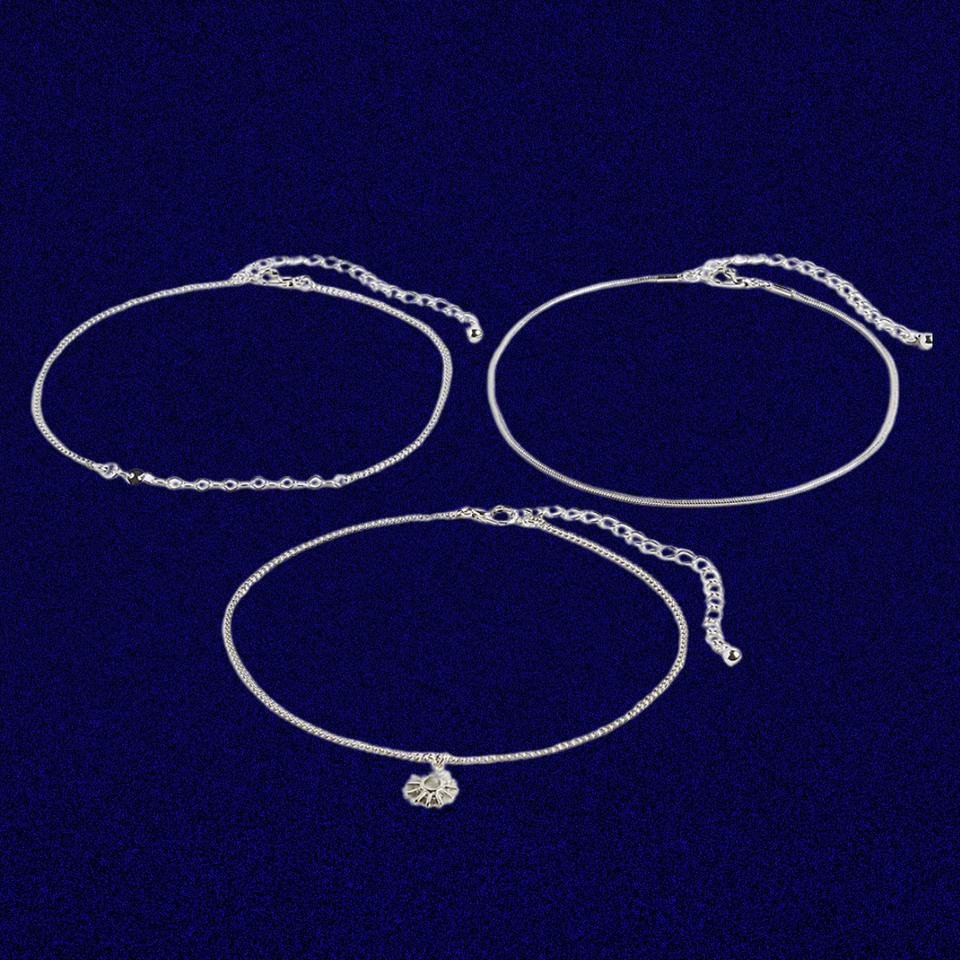 A sun disc charm anklet set
So gold may not be your thing, and that's alright! That's what this shiny silver anklet set is for. It comes with three anklets: one with a sun-shaped charm, one with an open chain design and one with a tight-woven chain design. Each one is 10.5 inches with a 3-inch extender.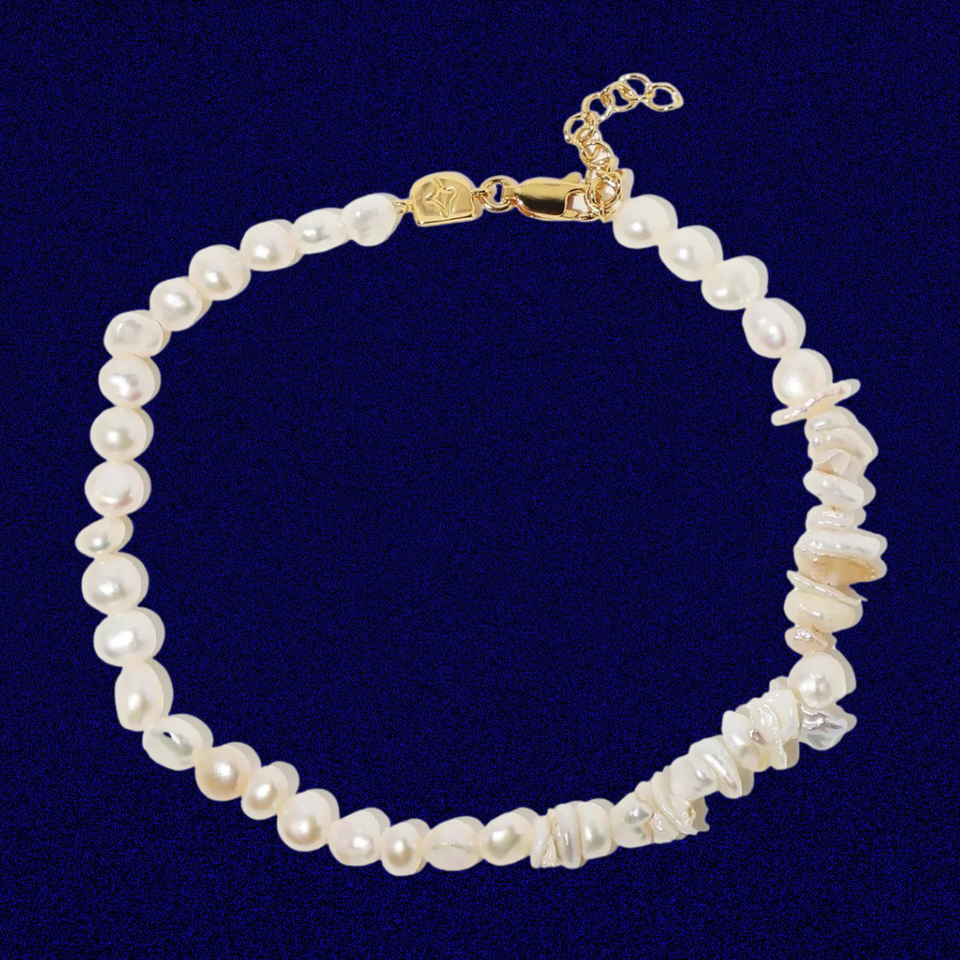 A pearl beaded anklet
Your beach outfits need this seashell and freshwater pearl anklet. You can get it in either a gold or silver plating. It's 8.85 inches long with a 1.3-inch extender.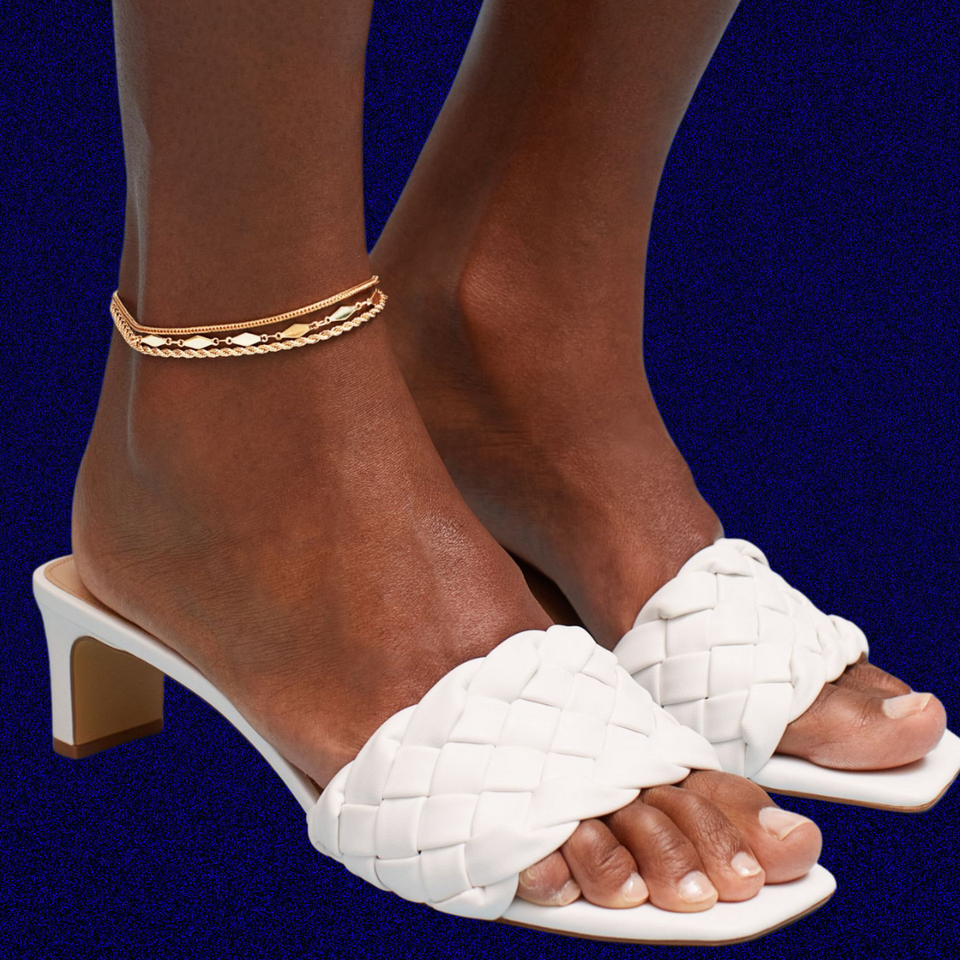 A three-pack of gold anklets
You can never have too many anklets and if you're prone to losing jewelry, like me, a set is the best way to go. This budget-friendly one comes with three gold-colored steel anklets in various designs.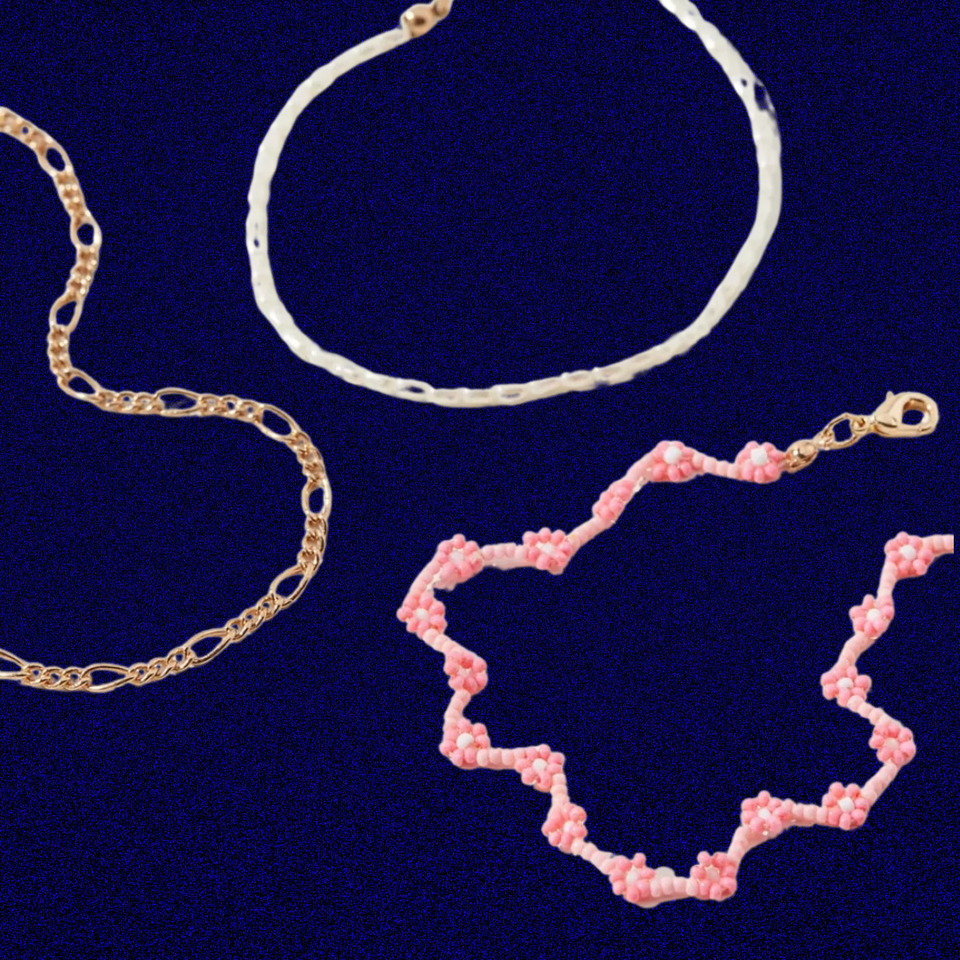 A floral anklet set
This anklet trio was just made for stacking. It comes with one pink floral-inspired chain, one pearl chain and one metal figaro chain. Each is 10 inches long with a 1.5-inch extender.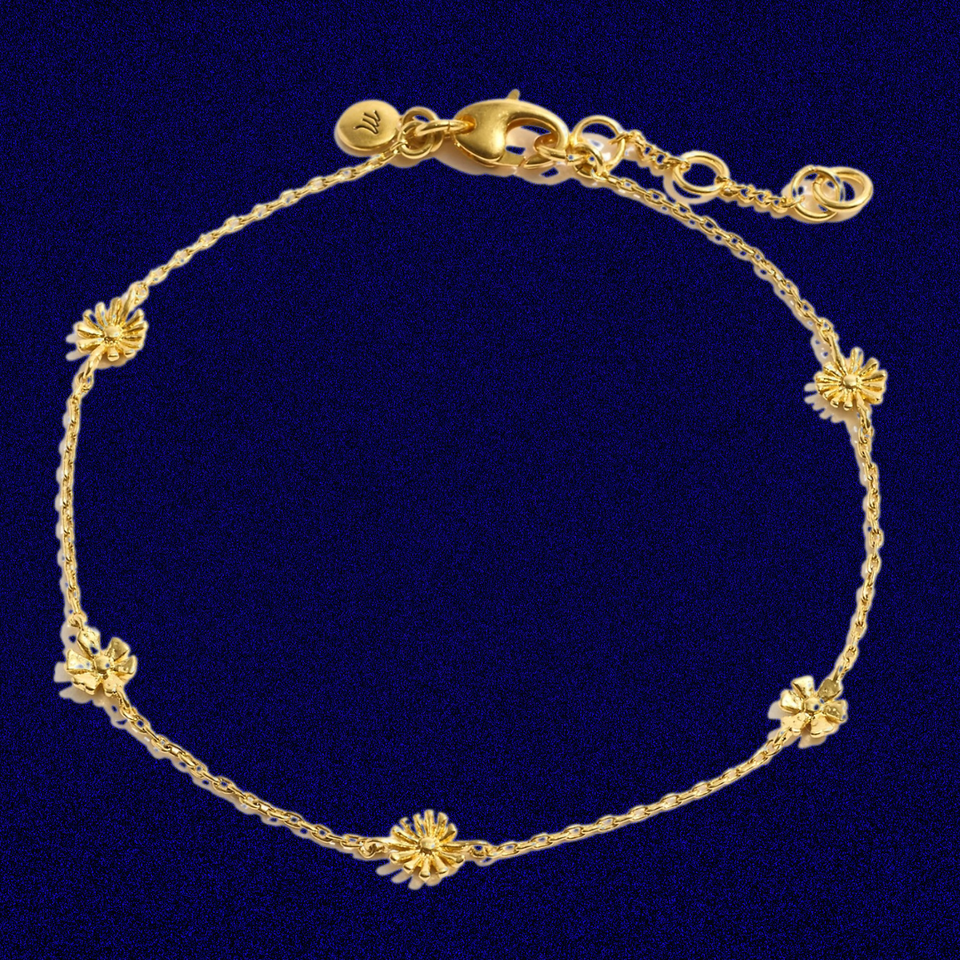 Madewell Mojave Daisy Station anklet
Spring is over, but daisies are always in. This gold-plated anklet features tiny daisy charms and makes the perfect addition to all the sandals you're going to wear for the next few months. It's 9 inches long with a 1-inch extender.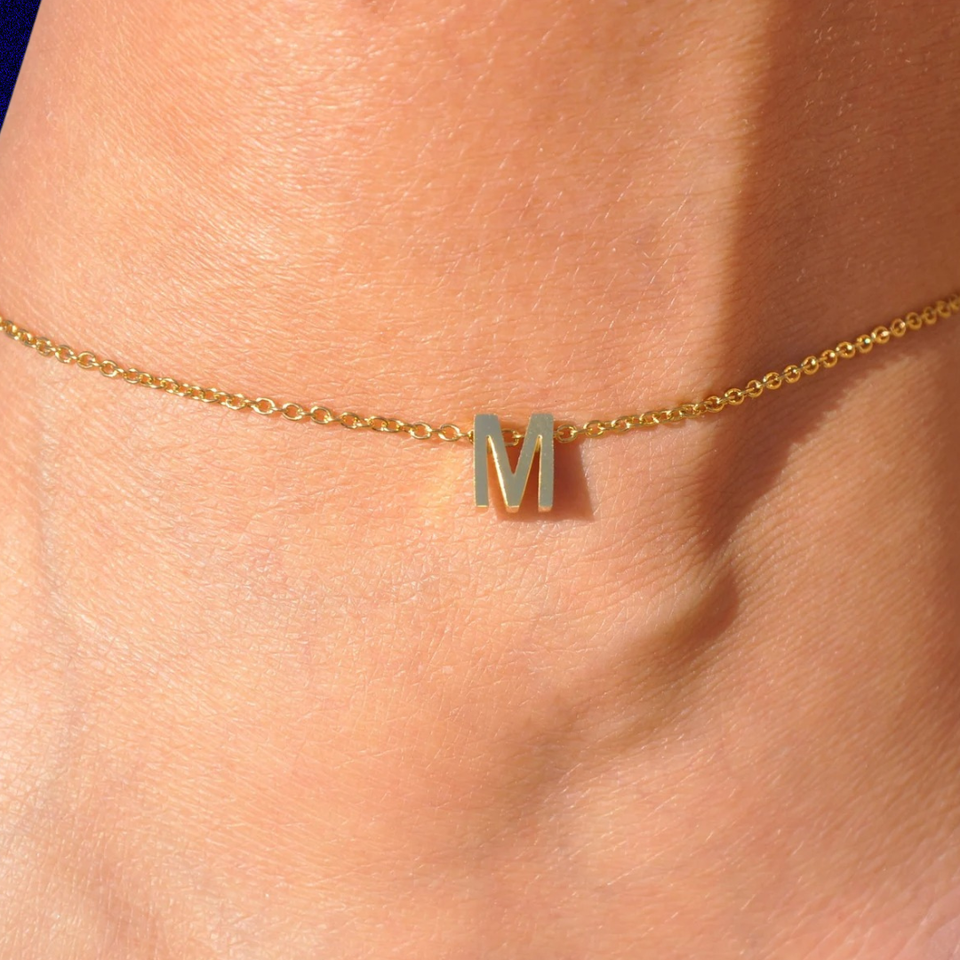 An initial anklet
Whether you get your initials, your name or those of your significant other, this initial anklet is dainty enough to complement all of your outfits. Choose from stain-resistant gold, silver or rose gold platings, and lengths ranging from 7 to 12 inches with a 1-inch extender.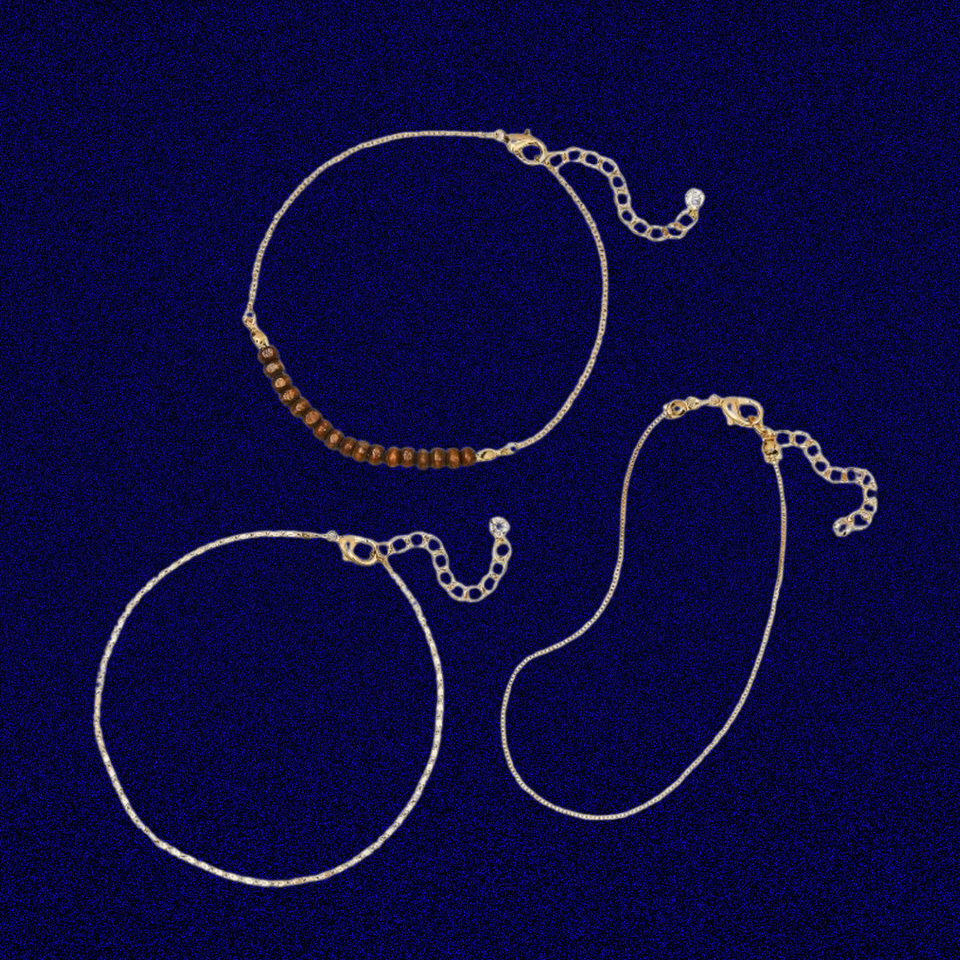 A set of 3 wooded chain anklets
Target has the game figured out when it comes to accessories, including jewelry. This set comes with 3 anklets: a box-chain anklet, a cable-chain anklet and one featuring brown wooden beads. Each one is 9 inches long.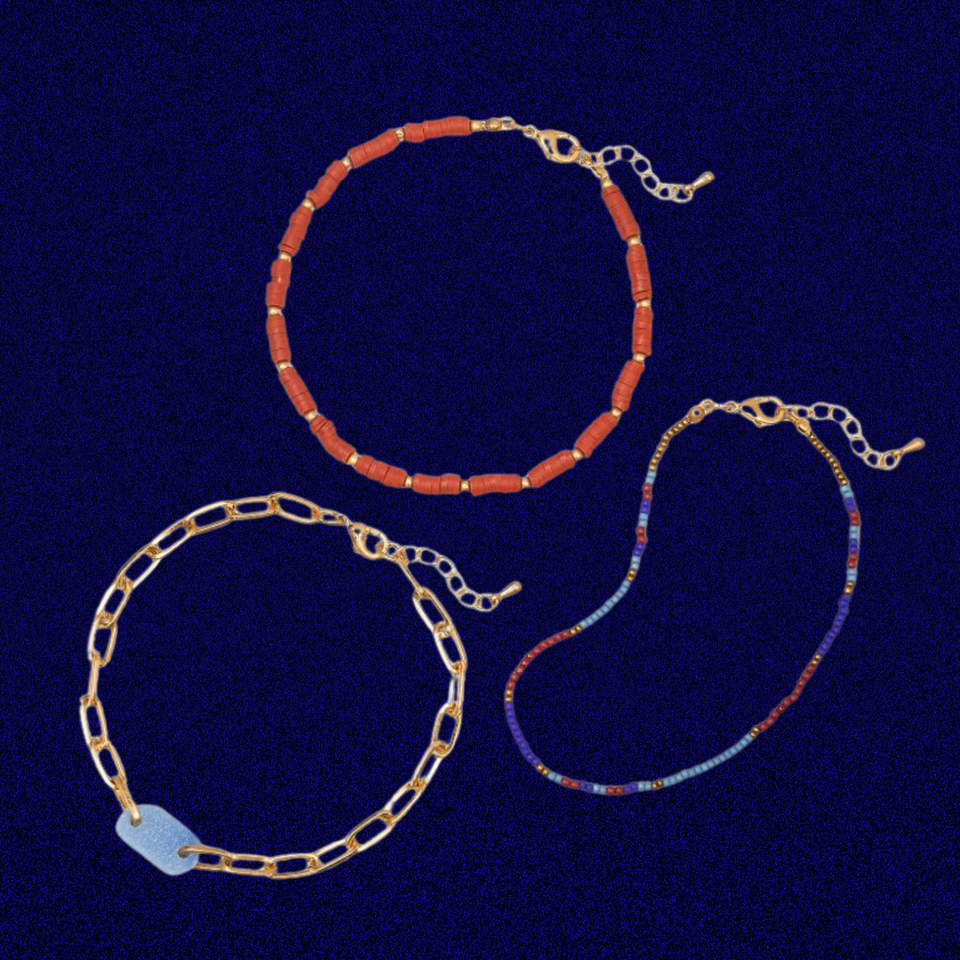 A set of 3 beaded anklets
If you're looking to add a splash of color to your leg, get this set, which includes 3 anklets of various colors. Color options are red/blue, cream/brown and blue. Each one measures 9 inches.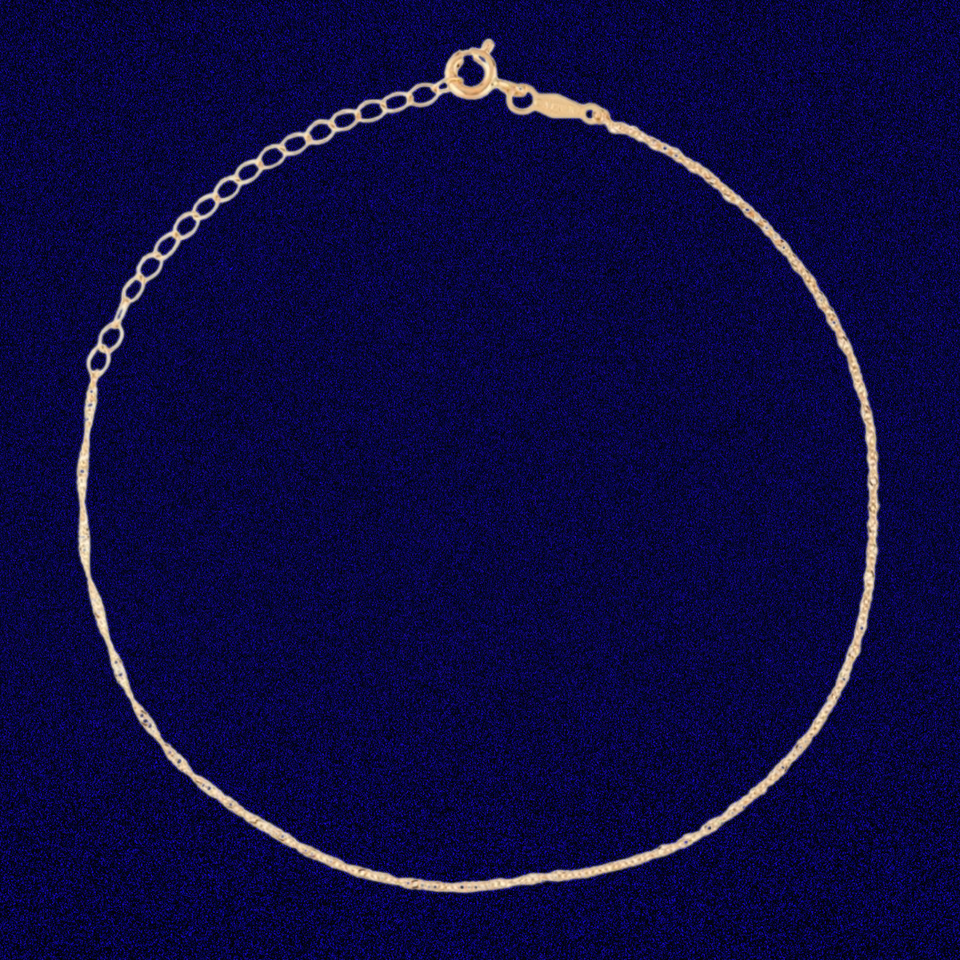 Catbird Sweet Nothing anklet
Since opening in 2004, Catbird's been a go-to for jewelry lovers, and everything is made in the brand's Brooklyn studio. This ultra-dainty anklet is a part of Catbird's house line and is made of 100% recycled solid 14 karat yellow gold. It comes in lengths of 8 inches to 9.5 inches and 9 inches to 10.5 inches.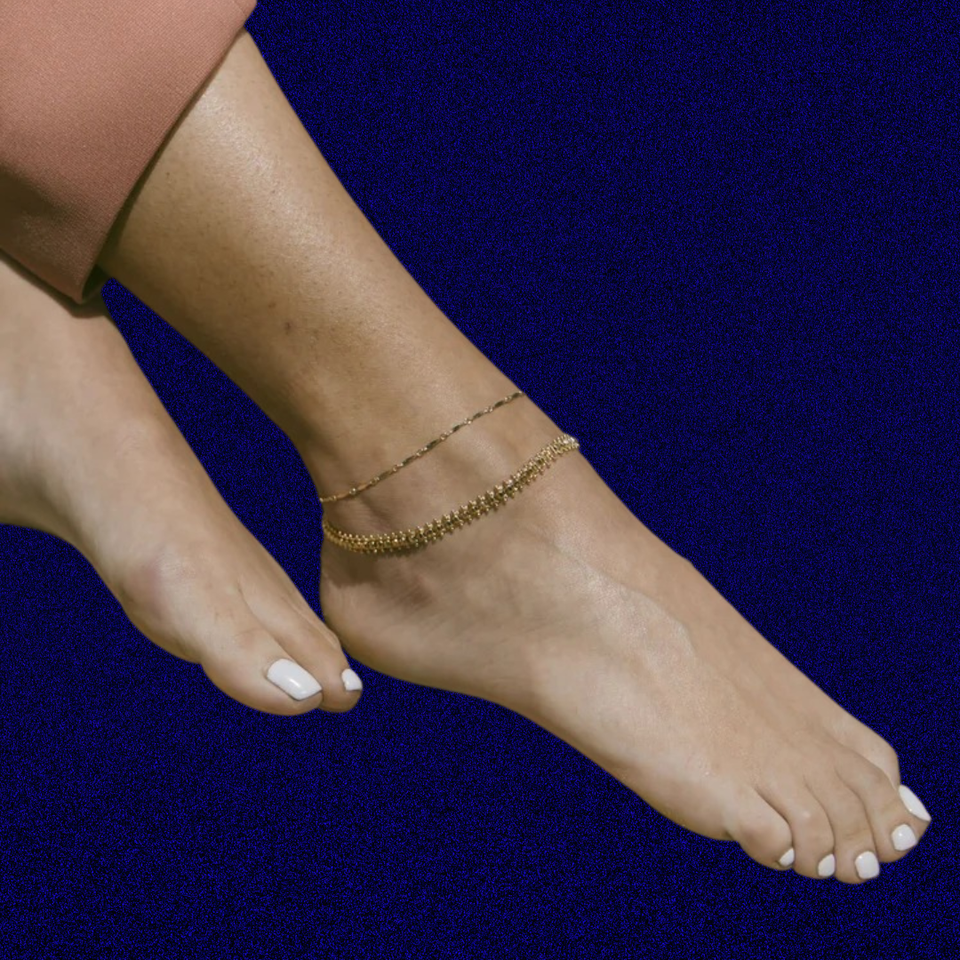 Ten Wilde marquise anklet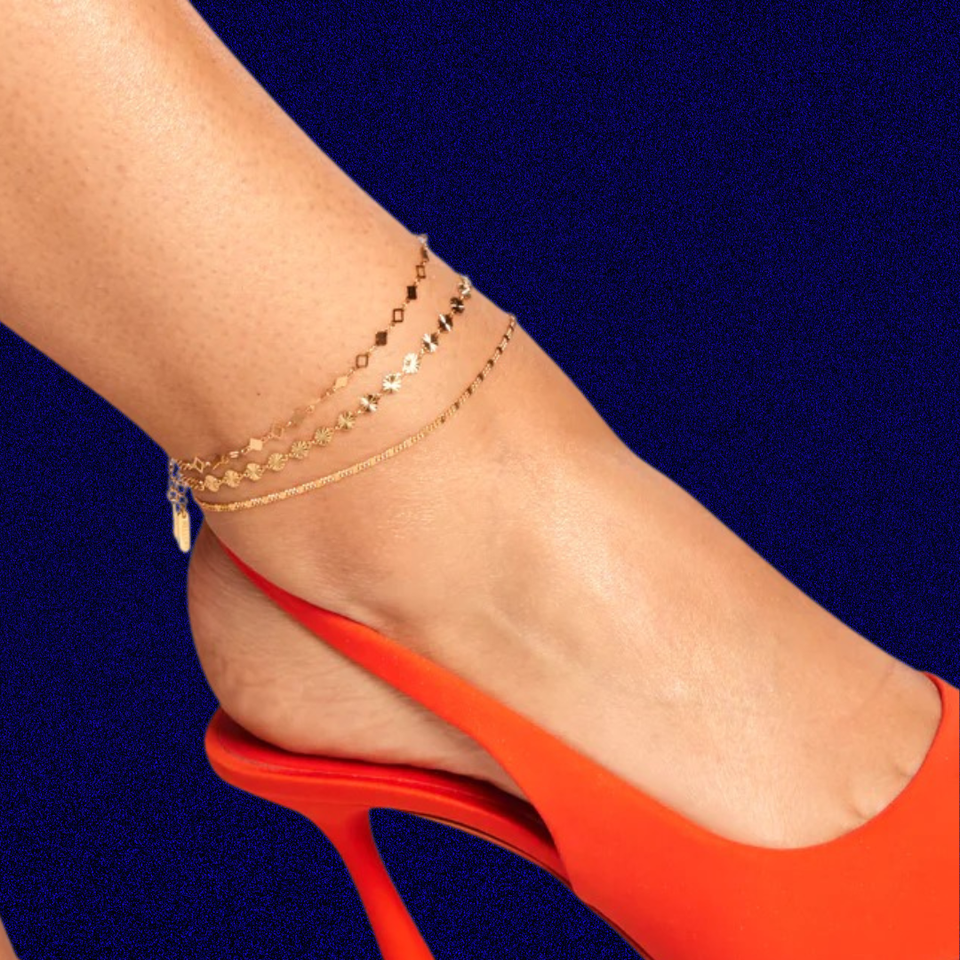 Rellery faceted square anklet
This anklet is made of 18 karat gold over sterling silver and features textured coin accents. It measures 8 inches to 9.5 inches.

Credit: Source link